Open in September 2017
33 Le Duan, District 1, Ho Chi Minh
Deutsches Haus is the first building in Vietnam and one of few in South East Asia awarded with two energy-efficiency certificates: DGNB and LEED.  The Federal Ministry of Economic Affairs and Energy of Germany granted Deutsches Haus the "EnEff" distinction applying state-of-the-art sustainable energy-efficient building-solutions and technologies "Made in Germany".
The layouts of the office levels are functional and cost-effective in their structure. On all sides the offices are grouped around a central core that incorporates all auxiliary functions and access zones. Between the façade and core, the depth of the main office areas is more than 10.5 m and therefore facilitates flexible utilisation with individual, group and open-plan offices. The central lift vestibule is separated from the offices by two glass door ensembles so that daylight illuminates this section. The structure of the office level allows its division into as many as twelve rental units. The ceiling height of 4 m creates a room height of 2.75 m below the suspended ceiling.
BUILDING SPECIFICATIONS
- Number of floor: 25 storey :
Level 1: entrance, lobby and retial
Level 2: exhibition space and retail
18 levels with office areas where German corporate representations can be accommodated on level 3 to level 5, level 7 to level 18 and level 21 to level 23.
A restaurant in a prominent location on level 19 will display an important role in attracting the public to the building.
Above this, level 20 will host a club that will act as a platform for business and social exchange.
The uppermost two floors (levels 24 and 25) are reserved for residential purposes.
- Overall GFA: 40,000 sqm
- Total net leaseable area: 30,000 sqm
- Net leasable area per floor: 1,500 sqm/ floor
- Parking area: 4 basements
- Raised floor height: 10 mm
- Lifts: 12 lifts: 8 high speed lifts + 2 shuttle lifts + 1 fire/service lift  + 1 lift for German Consultant General
- Design style: column free with central core
- Backup power: 100 % of the building for 24 hours
- Air conditioning: water-cooled chillers
Awarded Certificates: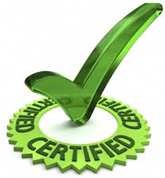 Click vào ảnh để phóng to