The world's supply chain is now evolving from China to other countries in the world, particularly to the Southeast Asian region. Jack Nguyen, partner at international accounting and advisory firm Mazars in Vietnam, provides some thoughts on how Vietnam can utilise its advantages to compete with neighbouring countries in developing the supply chain.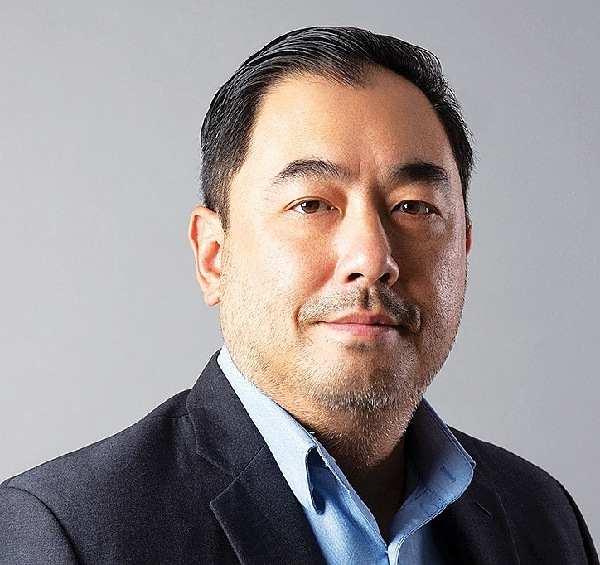 Jack Nguyen, partner at international accounting and advisory firm Mazars in Vietnam
There is no doubt that the global supply chain is now evolving and pivoting from China to elsewhere, particularly to ASEAN. Companies operating in China were already starting to shift their manufacturing plants to other lower labour-cost countries a few years ago.
The emergence of the US-China trade spat in 2018 continued the supply chain shift away from China as companies looked to lower their export costs to the United States. However, the two factors mentioned pale in comparison to the tsunami of companies that will shift out of China in the coming years as a result of COVID-19.
Companies around the world have been shocked by the concentration of their manufacturing in China and the tremendous challenge of accessing supplies, particularly personal protective equipment and pharma products, during the height of the pandemic.
Many economies will vie for the companies that are looking to relocate out of China, and those currently oft-mentioned to benefit from the supply chain shift include Mexico, India, Taiwan, and ASEAN markets.
But by all accounts, Vietnam should be the first choice for companies looking to relocate. Vietnam has been mentioned in numerous news outlets and media channels around the world as the country that will benefit the most from the supply chain pivot.
Undoubtedly, other ASEAN countries will also benefit but Vietnam is in the best position to be the new host of companies moving out of China.
The reasons most mentioned are its maturing manufacturing industry, its geographical proximity to China, its emerging skilled and lower-cost labour force, the continuing ease of doing business, and investor-friendly investment laws.
Even before the US-China trade war, Vietnam was widely viewed as the most attractive country for foreign investment. In its most recent ranking of the most suitable locations for global manufacturing among 48 countries in Europe, the Americas and Asia Pacific, Cushman & Wakefield ranked Vietnam as the second most cost-competitive manufacturing hub in the world.
Already, since the pandemic outbreak some of the biggest brands in the world have moved their manufacturing out of China to Vietnam. These brand names include Hasbro, Nintendo, Samsung, and Skechers. Apple suppliers Foxconn and Goertek have also moved their operations to Vietnam.
This is already being seen on the ground. There is not a week that goes by when I do not get a call from European or North American companies asking Mazars to assist them moving their manufacturing operations and set up business in Vietnam. However, for Vietnam to maintain its foreign investment momentum and be the leading choice for foreign investors, it must invest and improve itself in several areas.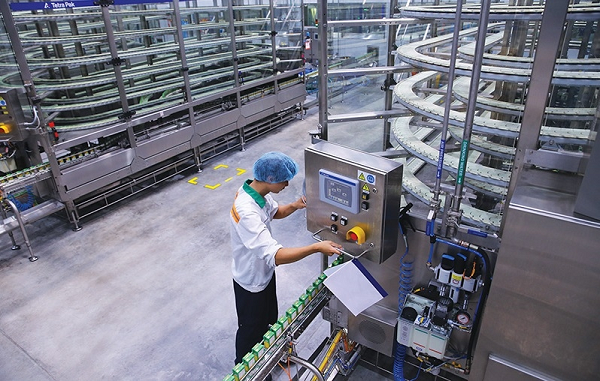 Even as a clear favourite, Vietnam needs new incentives to attract restructuring manufacturers, Photo: Duc Thanh
Ease of doing business
There is a sense that Vietnam is consciously rolling out policies to improve the ease of doing business for foreign companies. According to the World Bank annual ratings in 2019 and 2018, Vietnam was ranked 70th and 69th, respectively, which is a dramatic improvement from the early 2010s when it was ranked consistently in the high 90s.
Vietnam needs to improve in various areas to continue its climb in the rankings. Less red tape and bureaucracy will go a long way to improve this area. In addition, ending petty corruption and seeking more transparency in issuing business licences and tax assessments will also help.
Investment incentives
The Vietnamese government has identified key areas that it wants investments in. Whereas in the past, when it manufactured low-end garments and textiles after opening its economy in the 1990s, Vietnam is now looking to shift away from low-tech manufacturing products.
Vietnam's preference for foreign investments is now in the high-tech manufacturing of automotive vehicles, electronics, medical equipment, and high-end machinery. Thus, the sectors that are receiving preferential treatment or high priority areas for investments are:
- High-tech activities and high-tech ancillary products;
- New energy, clean energy, renewable energy, and energy-saving products;
- Production of key electronic, mechanical products, agricultural machinery, cars, car parts, and shipbuilding;
- Medical examination and treatment, production of medicines, medicine ingredients, and essential medicines;
- Production of IT products, software products, and digital contents;
- Preschool, compulsory, and vocational education; and
- Cultivation, processing of agricultural, forestry, and aquaculture products; afforestation and forest protection; salt production, fishing, and ancillary fishing services; production of plant varieties, animal breads, and biotechnology.
Free trade agreements
Vietnam has in the past decade signed many bilateral and multilateral free trade agreements (FTA). Its recent FTAs include the Comprehensive and Progressive Agreement for Trans-Pacific Partnership and the EU-Vietnam FTA. These FTAs will reduce trade tariffs and give it access to markets in North Asia, Europe, and North and South America.
These FTAs should entice European and American export companies to produce their goods in Vietnam and export back to their markets. The trade deals will also give Vietnamese companies access to best business practices and high-tech manufacturing that should improve Vietnam's labour productivity.
Demographics and labour
Vietnam, compared to China and other regional countries, is still a country with low labour costs. Wages in Vietnam is about half of what it is in China and lower than neighbouring countries like Singapore and Malaysia.
Vietnam's demographics are also very ideal for the country's development. The workforce is young and large in which the median age is about 30.
Culturally, Vietnam is very similar to China. This factor, along with its land border with China, will make it easier for companies to shift production to Vietnam without the need to uproot its entire supply chain. This will give manufacturers time to develop the local supply chain needed.
Infrastructure funding
As Vietnam readies itself for the increase in manufacturing investments, it needs to improve its infrastructure, particularly in transport and electricity. Regular blackouts and daily traffic jams in the big cities are occurring more frequently, reducing the country's effectiveness to produce and move goods.
Though many large-scale transport projects are being planned, there should be a focus and priority for projects that can ease traffic gridlocks.
Vietnam's focus on renewable energy such as solar and wind power in recent years is encouraging. The annual increase in Vietnam's industrial capacity requires more energy than ever and a diversification away from hydropower will help Vietnam's production in the future.
Productivity via education and high-tech machineries
Vietnam continues to rank low in productivity when compared to neighbours Thailand, Malaysia, and Singapore. Two areas that need to improve to raise Vietnam's productivity are investing in high-tech machineries and developing skilled labour, particularly middle management.
The various FTAs will help Vietnam improve in both areas. While the factors mentioned may seem arduous, Vietnam is already on its way to addressing most of those raised here.
Vietnam was a great investment destination well before the US-China trade war and the pandemic, but post-coronavirus it will be the preferred country for the supply chain move from China.
Successfully addressing all the factors raised will require government willpower and focus, but it is not impossible. The best part for Vietnam is that the country is already recognised as the preferred country for foreign investment and supply chain diversification.
All Vietnam now needs to do is maintain its current momentum, make the necessary improvements, stay the course, and it will be the country that will benefit most in ASEAN from the supply chain shift.
Source: VIR