Established in 2008 | Area: 1,020 ha
An Hoa, Trang Bang district, Tay Ninh province
The Industrial Zone has the advantage of transportation by road, river and rail. Enterprises can transport exported goods to other countries in the Southeast Asian region through TransAsia Highway (National Road 22) and the GMS railway. In addition, the enterprises can easily transport commodities to seaports (Cat Lai Port, Saigon Premier Container Terminal Port), the South-eastern provinces and Mekong Delta provinces by TransAsia Highway and Vam Co Dong River.
Thanh Thanh Cong Industrial Zone is the ideal investment destination to investors who are interested in the following aspects: convenient export of commodities to the countries in the region, abundant labour, affordable investment fees, easy river transportation and so on.
Thanh Thanh Cong Industrial Zone has a total area of 1,020ha including:
Industrial Area: 760 ha
Port and Warehouse Area: 84 ha
Residential Area: 76 ha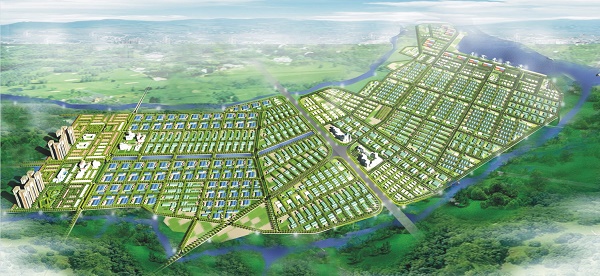 Attractive fields for investment
Industrial packing, publishing, designing, printing;
Manufacturing industry of paper;
Pharmaceutical industry, medical equipment, school;
Metal industry, household appliances;
Manufacturing computers, electronic fabrication and assembly, electrical appliances, information technology and telecommunications;
Sport equipment, stationary, children's toys;
Manufacturing industry of motorcycles, bicycles and spare parts/components;
Industry of automotive vehicles, transportation vehicles and spare parts/components;
Industry of food processing, food, candy, alcohol and beer;
Feed processing industry;
Chemical industry, plastic resins, industrial pigments;
Manufacturing industry of rubber products;
Manufacturing industry of electric cable products, materials for the electricity industry;
Precision engineering industry, machine manufacturing;
Manufacturing industry of wooden products, plastics, construction materials, interior decoration;
PU leather industry;
Industry of textiles and garments (with dyeing);
Biotechnology, breeding and seeding production
Strategic Location:
The Industrial Zone is located in An Hoa Village, Trang Bang District, Tay Ninh Province.
East: contiguous to the Provincial Road 787.
West: face Vam Co Dong River.
South: contiguous to Ba Manh Canal and Long An Province.
North: contiguous to Trang Bang Canal.
Ho Chi Minh Highway runs from North to South and crosses through the Industrial Zone.
The contiguity of the Industrial Zone to Vam Co Dong River allows the use of up-to-2,000 ton barges in order to transport commodities easily to the Mekong Delta region.
Convenient transportation and strategic location, easily connecting the Industrial Zone to other areas:
To National Road 22: 3.6Km
To National Road 1A: 40Km
To Moc Bai International Border Gate: 22Km
To Saigon Premier Container Terminal Port: 72Km
To Cat Lai Port: 67Km
Adjacent to Trang Bang Township – the area has experienced the most impressive economic growth rate in Tay Ninh Province.
Abundant local labour force. Besides, the Industrial Zone, which is located next to Long An Province,  can easily attract and recruit workers from Long An.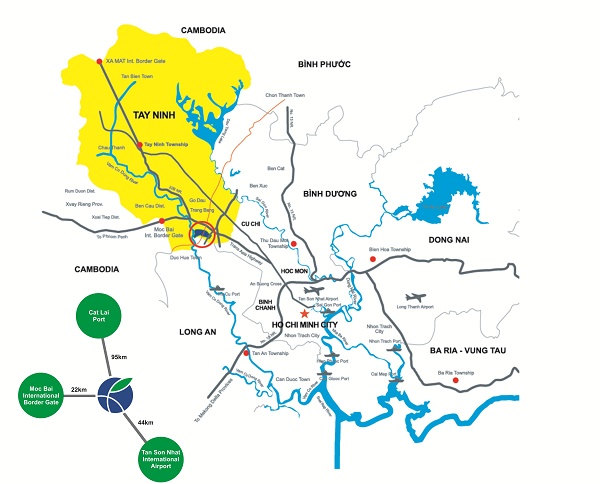 Master Plan:
Administration and Service Area: 15.02ha.
Technical Area: 15.27ha.
Green Tree Area: 119.50ha.
Transportation Area: 162.05ha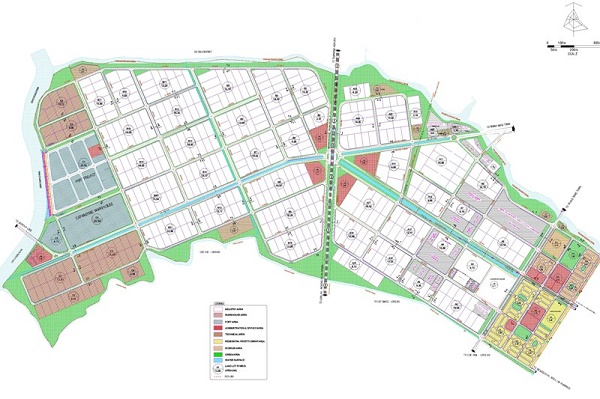 Main Road: 115-meter width
Internal Road: >= 23 meters
Water-supply System: 37,000m3/day/night
Sewage Treatment System: 30,000m3/day/night
Power Supply: power supplied from EVN through Trang Bang Station 110/22 KV with a capacity of 40 MW
Internet and Telecommunication: VNPT and Trang Bang Viettel are the service providers
Rainage system: Ready to use along with internal road and project border
Drainage System: reinforced concretes along the internal roads and project borders
Land Condition: 7-meter height above the sea level, an altitude of +1.9m above the Hon Dau, soil compressive strength of +0.85
Fire Prevention and Fire-Fighting: the Fire Prevention and Fire-fighting Forces of the Industrial Zone and Trang Bang District
Click vào ảnh để phóng to