Completed in 2011 | Area : 3000 ha
Hai phong
Premium Location
Deep C/DVIZ is located at the centre of Haiphong's infrastructure development projects, including the new International Cat Bi Airport, Lach Huyen Deep Sea Port and Hanoi – Haiphong New Expressway. Hence, tenants can benefit from a unique location with intermodal connectivity which equals to significant savings on transportation costs.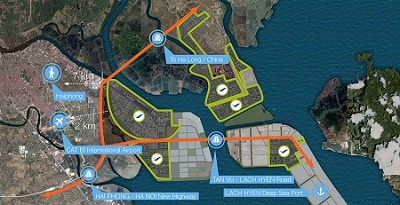 Hanoi - Haiphong new Expressway: Direct connection with Hanoi -Haiphong new expressway 105km long, 33m wide, 2x3 lanes; Reducing Hanoi - Haiphong travel time to 1 hour and 15 minutes.
Cat Bi International Airport: closest to Cat Bi International Airport, with expected flights routes to Japan, Korea, China, Hong Kong, Taiwan, Singapore, Malaysia and Indonesia.
Tan Vu - Lach Huyen bridge: Direct access to Tan Vu - Lach Huyen bridge under construction, connecting the existing DVIZ/ Deep C and Lach Huyen Deep sea port with total length: 15.6km and bridge length: 5.44km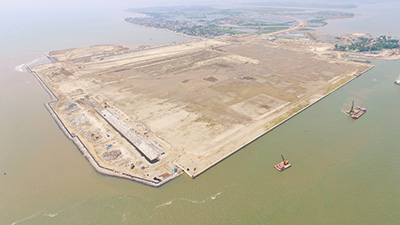 Deep C industrial Zones are located adjacent to the new Haiphong International Gateway port (Lach Huyen Deep Sea Port), Cat Bi International Airport, and North Vietnam Coastal Expressway. At the very centre of Haiphong's infrastructure development, Deep C offers our tenants industrial land and ready-built warehouse/workshop for lease, integrated with reliable utilities provision and supporting services.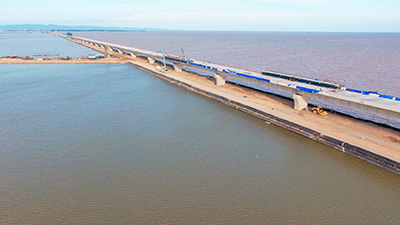 Main investments in Deep C
Textile industry
Automotive and tyre manufacturing
Chemical and Petro-chemical industry
Heavy and light industries
Pharmaceutical industry
Logistics & Services
Supporting industries
Etc.
INFRASTRUCTURE CONNECTING THE DEEP C CLUSTER
A Master Plan fits all types of business activities, from general industry, to petrochemical and light industries, as well as providing land plots of flexible sizes depending on clients' demand.
Each plot of land is hydraulically filled with sand in accordance with the Master Plan; The land is levelled within a range of ±15cm to the level of the Master Plan; Utilities connections are provided up to the border of the land plot.
Power
Source: the national (220kV) and regional (110kV) grids;
Capacity: 626MVA: 2x250MVA/2x63MVA;
Equipment: sourced from reputable manufacturers: LS cable (subsidiary of LG), ABB switchgear;
Distribution: Uninterrupted and highly reliable underground system;
Connection points: indoor, fully insulated locked cabinets;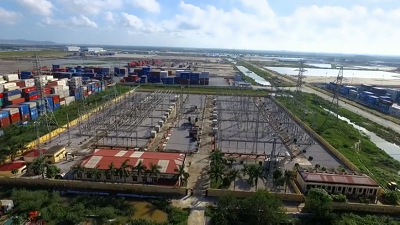 Water and Waste Water
Treated water capacity: 20,000 m3/day
Raw water capacity: 25,000 m3/day
Waste water treatment capacity: 6,500 m3/day
Only Industrial Zone in Northern Vietnam having a Waste water treatment plant with ISO 9001 and 14001 certifications.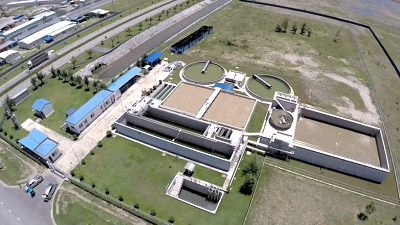 Telecommunication
Telecommunication
Internet access
Firefighting water
Underground loop
Hydrant system
Capacity: max 480m3/h
Pressure 4-7 bar
Redundant pumping system
Solid waste
Partnership with certified company
Class A landfill within 250km
Tenants in Deep C/DVIZ may rest assured that utilities are available as per their requests. Electricity, gas, steam and water, waste water treatment are provided in the right quantity and quality to best suit your demand. All utilities are connected at the border of the land plots.
Since 2013 the internal traffic roads have been equiped a state of the art LED street lighting, a 22kV underground electricity distribution network, a fire hydrant system and the upgrade of the waste water treatment plant to 6,500m3/day.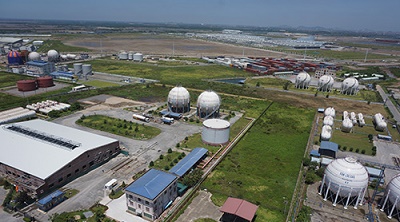 Safety and security
Apart from the regular patrol and traffic control carried out in the whole zone, the jetty area receives special attention in terms of safety and security. Engineers to oversee construction works with precaution against fire risks.
24/7 CCTV surveillance at the jetty
Annual drills of firefighting and oil spill response
Periodic inspection and maintenance of auxiliary equipment and jetty structure
Periodic inspection of clients' pipelines
Firefighting system running throughout the jetty berths, pressure of 5 bar and reservoir of 1,000 m3.
Haiphong International Polyclinic and Hospital
Licensing supporting service
Advantageous location (closest to Dinh Vu Port, Deep sea port, international airport
Reliable utilities provision
Unconditional Tax Incentive Package
Easy access to Energy hub
Easy access to competitive, effective and skilled labour force
Click vào ảnh để phóng to